We believe the Intensive Outpatient Program is the most important part of the treatment process. We have a ton of pride in our program and place the highest priority for safety and clinical outcomes for our clients. As a joint commissioned accredited facility, we uphold to the highest standards in the industry and stay atop the latest developments, including medication assisted treatment. The industry is different than it was 10 years or even 1 year ago.
You need a program that can keep up.
​
​
An inside look at how we operate
We attack addiction with a focus on two areas: clinical programs and the environment of care. The clinical programs address the psychological part of addiction through therapy, more about this can be found in our clinical philosophy page. The environment of care is the focus on the entire experience: the setting, community, structure, and day to day behaviors that shape the client's pathway to sobriety. The environment of care is designed to build new habits and healthy routines like attending 12 step meetings, finding work, and rebuilding a new social support system.
​
​
​
​
​
​
Credentials You Can Trust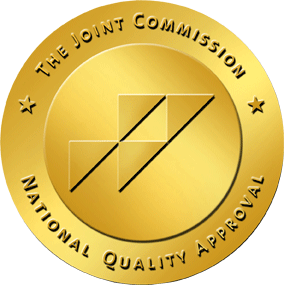 Joint Commission accreditation means our organization complies with the highest national standards for safety and quality of care. We have proudly earned the prestigious "Gold Seal of Approval"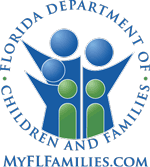 PAX Campus is licensed by the Florida Department of Children and Families, the responsible organization for oversight of the licensure and regulation of all substance abuse providers in the state.
Our recovery residence partnerships consist of only certified Florida Association of Recovery Residences (FARR). FARR certified housing meets the national quality standards for recovery residences and signifies the commitment to safety and responsible treatment practices.
Our membership to the Florida Alcohol and Drug Abuse Foundation (FADAA) aligns our missions to advance addiction and co-occurring treatment, prevention through communications and public policy leadership.
Wherehab is a third party source to help people learn about treatment facilities, and make an informed decision about what Rehabs offer. This seal is a form of accreditation of our sincere engagement in the good of our patients.
We take addiction seriously and the results show.
Don't take our word for it, here are the survey results of over 800 previous clients:
rated the quality of staff as "meeting" or "exceeding expectations"
Feel most comfortable with sharing in group sizes of 8-12 people
would recommend us to others
89%
Consistently feel they are making significant progress towards their treatment goals
*Survey results were conducted quarterly over a one year timeframe among 500 respondents anonymously
Initial Orientation - First 4 days
Being in a new place can be an exciting yet anxious time. The first 4 days are the most important time to get acclimated to the community, to get to know the staff, and find your way around town. During this time, all clients complete an intake, orientation, and medical assessments to properly orient our new members and make them as comfortable as possible during this time
Clinical Structure - First 2 weeks
Clients are advised to complete 5 day a week group therapy for the first 2 weeks of admissions. This allows the client to get to become immersed into the clinical program, become familiar with all of the group therapists, and limit downtime in the initial time period.
After the first 2 weeks, clients may step down to 3 days per week group therapy depending on their progress and collaboration with their primary therapist.
Phase 1 - Day 1 to Day 45
All clients in the first 45 days of the program are considered phase 1. This identifies those that are still getting acclimated to their clinical team, identifying with the psychological components of their addiction, and creating the treatment plan for their episode of care.
​
​
Phase 2 - Day 45 to Day 90
Phase 2 clients are typically in the 45 day to 90 day time period. Not only have they made progress on their treatment plan, but are also now actively working towards identifying a long term plan for their care.
This means that the clinical team is aware and helping identify healthy decision making for post discharge aftercare and can begin working with the clients to stay on course. This can be anything from returning back home after discharge to finding new residence locally in a suitable sober home.
The completion of IOP is typically around 90 days. Timelines may shift based on clinical appropriateness. Graduation doesn't mark the end of the journey, it's only just beginning. Clients may typically phase down to Outpatient Status and continue to reside in sober living. It is recommended to reside in sober living on an ongoing basis.
Please reload